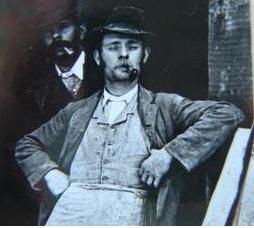 A Foreman at the Canvey Island Docks who has his fingers in many pies, it would seem.
He runs a weekly Cock-Fight, each Friday Night, is able to arrange for gemstones to be fenced, and has contacts with bare-knuckle fighting rings at the very least.
It is likely he has access to quite a lot of 'muscle' as well, it would appear.
He is certainly acquainted with The Man in the Red Sash, and has arranged bare-knuckle bouts for him.
Ad blocker interference detected!
Wikia is a free-to-use site that makes money from advertising. We have a modified experience for viewers using ad blockers

Wikia is not accessible if you've made further modifications. Remove the custom ad blocker rule(s) and the page will load as expected.