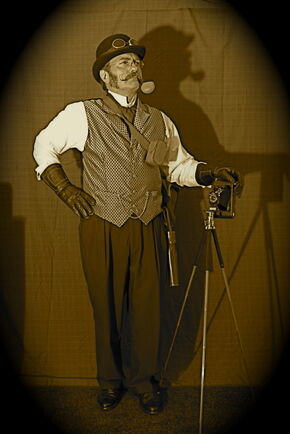 Connected in some way to
The Man in the Red Sash
, it is known that he is not English, and is it assumed that he resides in Margate, where he has been seen in
Hobson
's Cab on more than one occasion.
After an investigative mission to discover more about his connections went sour, with several of the Doctor's allies turning into monstrous beasts and two of Garvin's Irregulars were attacked Carstairs directed a number of the lodge to attack the Doctor and his monstrous allies.
The Doctor was slain during this attack, but whether he was the sole practicioner involved in the creation of the beasts is unknown.
Ad blocker interference detected!
Wikia is a free-to-use site that makes money from advertising. We have a modified experience for viewers using ad blockers

Wikia is not accessible if you've made further modifications. Remove the custom ad blocker rule(s) and the page will load as expected.