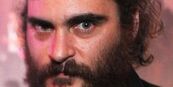 Former Cabal Scientist
Agility: d8, Smarts: d10, Spirit: d8, Strength: d6, Vigour: d10
Skills: Fighting d6, Guts d8, Investigation d6, Knowlege (Wierd Science) d10, Notice d10, Persuasion d8, Repair d8, Shooting d8.
Parry:6, Toughness:7, Pace:6, Charisma:0, Reason: -2, Status: 2/5, XP:95

Edges: Arcane Background (Wierd Science), Reformed Cabal Soldier, Hard to Kill, Luck, Marksman, New Power x4.
Powers Known: Bolt (Experimental Pistol), Blast (Explosive Ammunition), Environmental Protection (Scuba Gear), Pummel (Super Slingshot), Smite (Atlantean Steel Short Sword).
Starting Hindrances: Bloodthirsty, Deathwish, Stubborn, Ripping Psychosis.
Hindrances Gained Through Play:
Languages: English, German, Russian, Latin
Rippertech:
Spider Climb: +2 Climbing when bare hands and feet touch the surface.
Hellmind: Smarts increased 1 die type
Side Effects: Supernatural Weakness (Holy Symbol)
Ad blocker interference detected!
Wikia is a free-to-use site that makes money from advertising. We have a modified experience for viewers using ad blockers

Wikia is not accessible if you've made further modifications. Remove the custom ad blocker rule(s) and the page will load as expected.