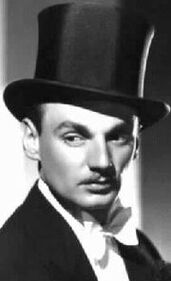 A man with a French accent, who was running the gentleman's gambling club known as 'The Umbral Rooms'. He was, apparently, allowing those with large debts to the club to gamble their souls against their debts. The adage of the house always winning applied in most cases.
He was slain by the actions of Mrs MacTannon in her fugue-state, and his fingers were taken and grafted onto Rig.
-" I... I can ... feel him, as part of me. (breathes heavily) I need to, satisfy my twitching fingers with cards, even when my headache says no. This alteration will be my downfall." -Rigg
Guide to the Lodge

Characters

Lodge Facilities
Ad blocker interference detected!
Wikia is a free-to-use site that makes money from advertising. We have a modified experience for viewers using ad blockers

Wikia is not accessible if you've made further modifications. Remove the custom ad blocker rule(s) and the page will load as expected.